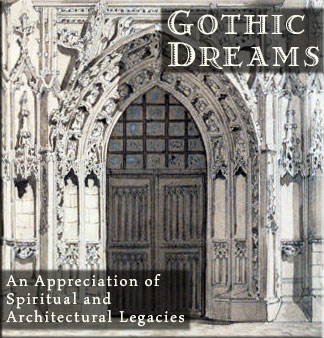 here is no mistaking the invitation. Standing before a Gothic cathedral, you are called forth to a visual exploration. But, where does one begin to look, and how? There are new images vying for the eye's attention at every turn. It is as if, with firm intention, no single space was left vacant or absent of ornament! And, such vibrant images! A choir of Medieval spiritual beliefs, singing harmoniously in a language whose dialect eludes us along the frontier of our memory.
The more time we spend within these elder structures the more our curiosity becomes intrigued by the sense of intent which cathedral explorers so often seek to comprehend. The "why" which our high-tech, millennial minds find difficult to grasp. "What could have inspired these medieval builders to strive with such determination in the construction of these glorious buildings?" Have they left us a legacy which possesses measurable value within our modern day lives?
Content Copyrights: ©1995-2018 - Reproduction Rights Reserved.